Harry Potter and the Prisoner of Azkaban
Warner Brothers 2003
Director: Alfonso Cuaron
Visual Effects company: The Moving Picture Company
Job Title: Lighting Technical Director, Digital Texture Artist
Academy Award nominated  – Best Visual Effects – 2004
Visual Effects Society Award Winner – Outstanding Visual Effects in Visual Effects Driven Motion Picture
BAFTA nominated – Achievement in Visual Effects – 2004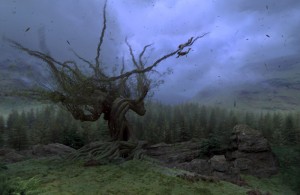 Painted textures for the Whomping Willow and for Harry's and Hermione's digital double.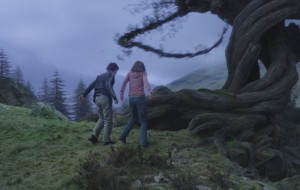 This was the first approved Willow shot on the show, I have been working on it as Lighting TD and was responsible for the final look of the Whomping Willow and the Willow shader. I have also created lighting rig to matching lighting in the live action plate. (Half of the willow is cg, half real in this shot)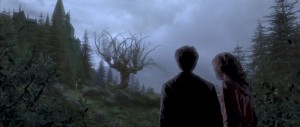 I have painted textures for the Whomping Willow and for the digital environment (rocks, ferns, leaves). I was responsible for shader of the rocks as well.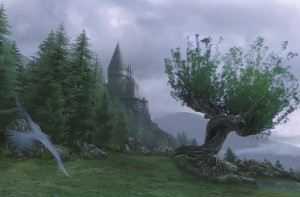 I was working as lighting TD on this full cg shot and was responsible for the look of the Willow.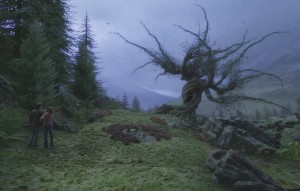 An almost full cg shot (only the kids are real). I did lighting on the rocks and leaves.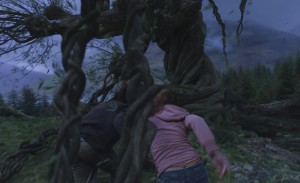 Painted additional 16k texture maps for the hero branches of the Whomping Willow.

All images on this site are the property of the clients for whom they have been produced. They may not be copied or reproduced in any form without the express written consent of the individual copyright holders.